Living in Sienna
Sienna is a 10,000+ acre, Master-Planned community and a premier address in Fort Bend County. In addition to access to the Fort Bend Tollway, Sienna boasts lavish walking trails and green space, several water parks and community pools, an 18-hole golf course/driving range,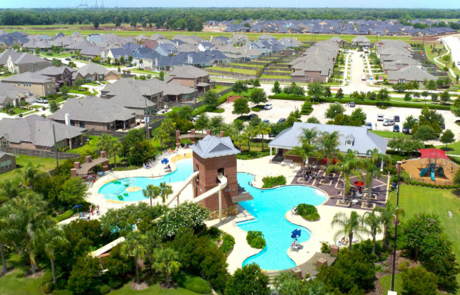 sports park, libraries and educational venues, shopping and more. It's no wonder Sienna is still growing. Yes, you can still buy new construction homes in Sienna!
With homes ranging from $200K to over $1,000,000, there is something for everyone in Sienna. There are single family homes, condominiums and townhomes within the community, all with well manicured grounds and landscaping. Property sizes range from 1,500 square feet to over 6,000 sf, with an average home size of 3,500 square feet. There are currently homes for sale as low as $184,900 up to $1,149,900, with an average price of $125 per square foot.
Sienna is home to numerous business and medical professionals, athletes, and small business owners. Despite the size of the community, neighbors are connected through social media groups, Sienna Net, and a plethora of activities within the community.
Within this Master Planned communiy, there are several neighborhoods to choose from, including: Sienna Village of Shipmans Landing, Sienna Village of Anderson Springs, Sienna Point, Sienna Village of Waters Lake, Sienna Village of Sawmill Lake, Sienna Steep Bank Village, Sienna Village of Destrehan, Sienna Village of Bees Creek and Sienna Acreage Estates.